Service and maintenance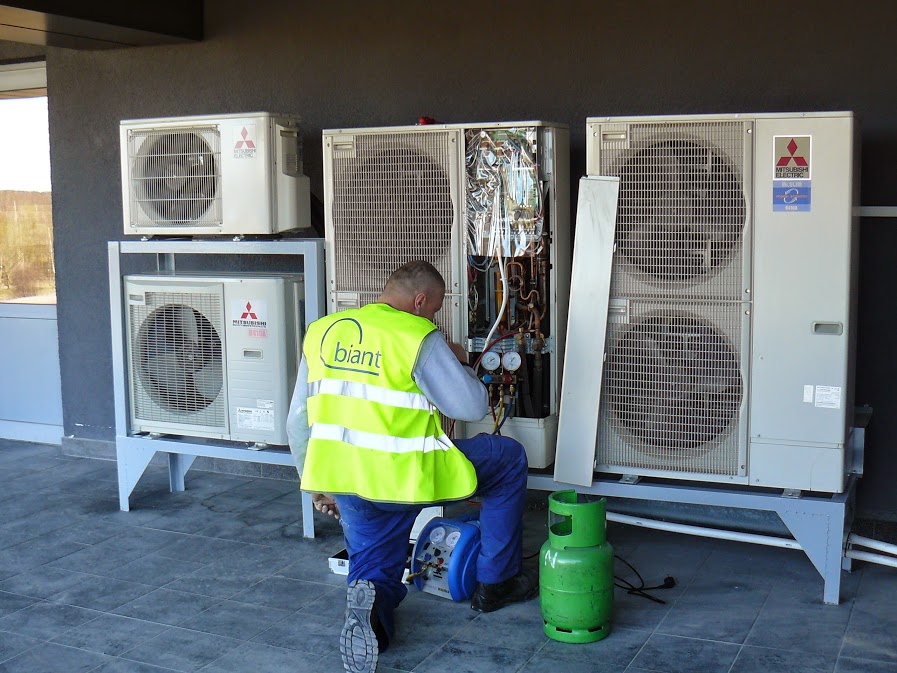 We provide commissioning, maintenance and repair of ventilation, heating and air conditioning systems. Regarding the range of complex services, our service contracts imply the following four levels.
Basic Maintenance_ Program 1
Ensures performance of scheduled operation of maintainable equipment according to the established time intervals. Maintenance schedule shall be agreed with the Customer depending on the intensity of the equipment operation and on the allocated budget. This program provides 24/365 emergency support with an onsite-response-time commitment.
Within the framework of this program, all the necessary consumable materials and spare parts shall be paid separately. If the equipment requires emergency maintenance or repairs out of the established schedule, the additional works and transport costs shall be paid separately.
Extended Service_ Program 2
Provides all that is described above for the basic program, but also includes all labor costs for repairs, emergency calls and preventive actions.
Full Service_ Program 3
It covers the range of services provided by programs 1 and 2, and also includes the cost of consumables materials, such as air filters, power belts, compressor oil.
Subscription Service _ Program 4
Provides all that is described above for all programs, as well as the cost of the basic components of the systems, such as compressors, electric motors and control elements.